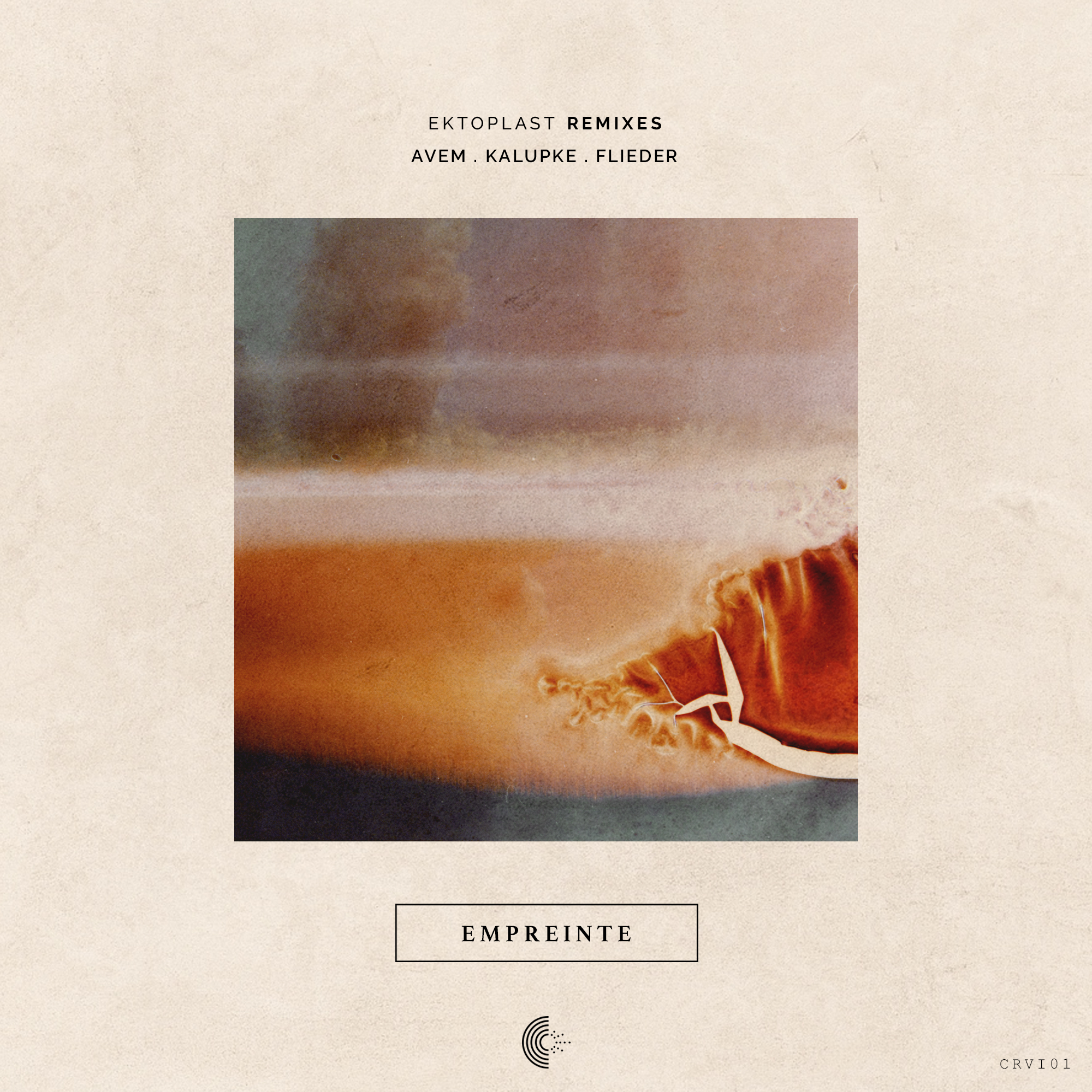 EMPREINTE REMIXES
Avem, Kalupke, Flieder
–
EP [CRVI01X]
Release: 09.03.2023
It's from a delicate fragment that those three gems come from.
Explore a rich & unique musical journey to find your favorite rhythm, your jam & spiritual relation to music.
– Words about the EP –
Somewhere on Earth. Discern a finger print on a used glass, a mark on the sand at a desert beach, a glitch in the sky where there are no separation between you, space and earth, a foggy dusk giving space for the light, an infinite roll of old film never stopping changing color, speed, & asperity.It's a fragile & addictive sway. Embarking you on an outstanding journey convecting velvet, crackles, breath, breeze, waves & percussives sounds. More than a journey, a crack on time where everything stands still, forever.